We Service All Makes of Motorcycles
Bikes Built Better services all makes and models of motorcycles. We can handle all your regularly scheduled motorcycle services and our maintenance will help keep your new motorcycles within manufacturers warranty guidelines. If you have an older bike, regular service will help to keep it running at its best. We stock top-quality lubricants from Amsoil, Castrol, Bel Ray, and filters by Fram, K&N and Drag Specialties. OEM filters and lubricants are available on request.
Motorcycle Repair Servces
When the time comes that you need repair service, Bikes Built Better will do all we can to soften the blow With friendly knowledgeable staff and fair and up-front pricing estimates. Stop by and let one of our techs take a look at your bike or even take a test ride, at no charge to you. We always have the time to discuss performance issues about your ride, with no obligation or pressure on you to buy anything. If you in fact have a serious repair issue we will advise you and even get you a ride home if nessesary. Your confidence in your machine will make you a better rider.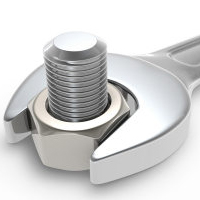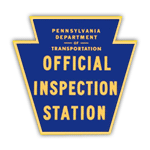 State Inspection While You Wait
No Appointment Necessary
We also perform State Inspections while you wait, and we handle rebuilds and repairs on motorcycles of all makes. Had an accident? We're an authorized repair facility recognized by Progressive, Geico, State Farm and all other insurance carriers. All our estimates are written for replacement of OEM parts with OEM parts.
Attention to Detail and Friendly Service
Attention to detail and friendly service sets Bikes Built Better apart from other bike shops and dealerships. We're all riders here, and we know our stuff. Whether you're looking for a routine service, recommendations on tires, or need a custom part fabricated, come in and talk to us. We'll share knowledge gleaned from years or riding and wrenching in order to make your riding experience more fun.