Illuminators: Run, Brake and Turn Control Modules for Stock or Custom Harley Davidson Turn Signals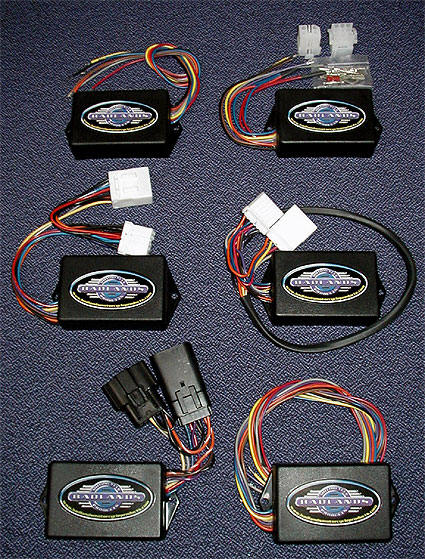 Load Equalizers Allow Stock LED or Custom Turn Signals To Flash Correctly for Motorcycles With Or With out Security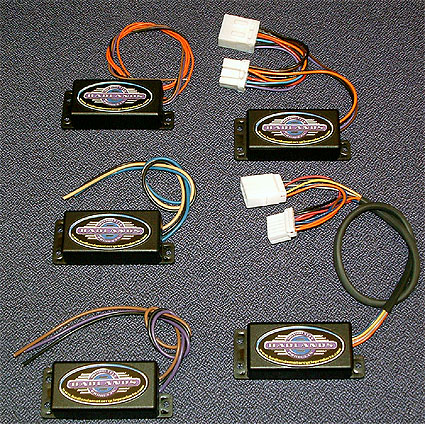 When installing custom turn signals choose a quality load equalizer. Badlands equalizers ensure proper operation of any type of cutom signals including ever more popular LED.
Illuminators With Red or Smoke Lenses For Factory Harley Davidson OEM Turn Signals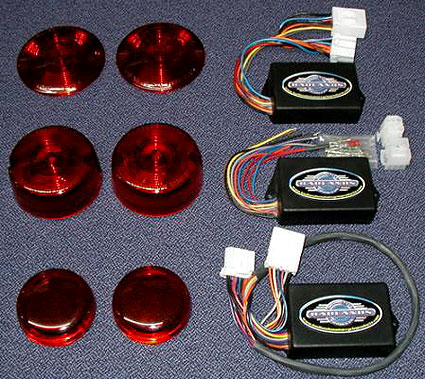 Chopper & Custom: Pro III All Functions Modules and Intensifier: Hi – Low Modules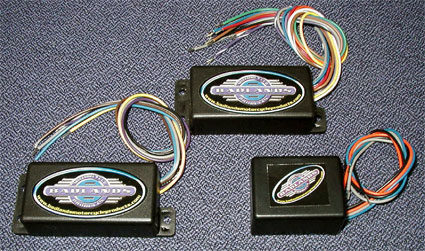 Badlands custom Pro III all in one modules are the dependable easy solution to tough signal configuration on custom built choppers & bobbers or just as well on your vintage motorcycle restoration project
Turn Signal Cancellers For Oem Replacement For Early Harley Davidsons Custom Builds Bobbers and Choppers
Badlands Turn Signal Cancellers will work on motorcycles regardless of spedometer configuration. Or perhaps its a All In One module that will give you all the features you want on your older HD motorcycle.
Metric Modules Load Equalizers, Cancellers Run Brake Turn Modules Flash Pro & Pro III All In One Module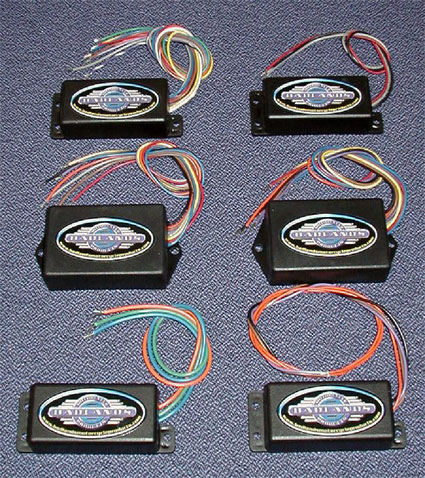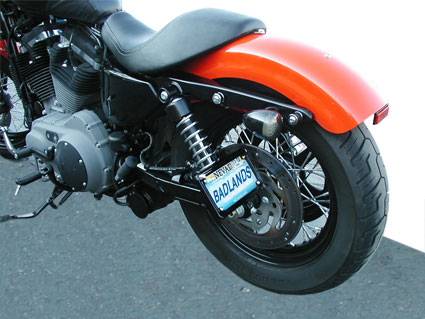 Lighting Kits To Give You Superior Visibility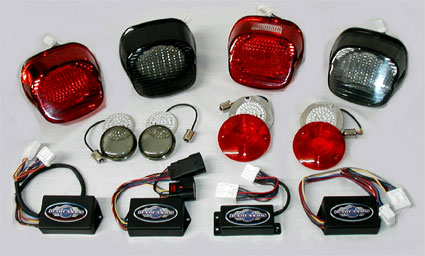 Tail Lights
Be Seen From The Rear at an Affordable Price