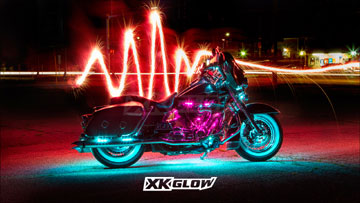 XK Chrome LED Accent Lighting
Sixteen million colors
Dozens of themes already installed
Match your colors to any color in the real world
Synchronize your lights to your music
Turn your whole bike into a brake light
Find your parking spot with built-in-locator
Fully controlled by smart phone
Avon Memory Foam Grips are available in several styles, chrome or black, and three different diameters to fit every rider's hand.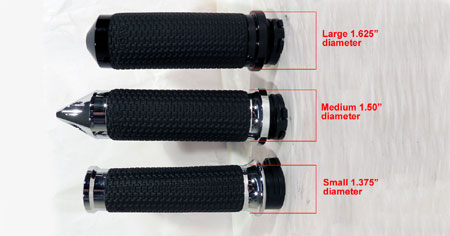 Memphis Shades Batwing Fairings provide maximum weather protection and great "bagger" looks for many makes and models.
Memphis Shades "Sportshields" come in lots of shapes, sizes and colors.